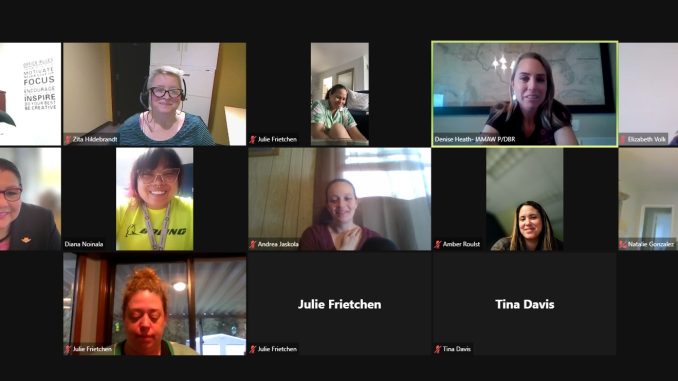 Today I met online with my sisters in the LEADS program. It was a mentoring session facilitated by Denise Heath & Monica Lee Silbas. We had a great session discussing our issues and sharing our stories with each other. This is an awesome group of union women in a fantastic program. Many thanks to the IAMAW for spearheading this innovative program and supporting women in the union movement.
Overall my LEADS journey has been so worthwhile. I have had opportunities to learn more about the IAM during our monthly online meetings, as well as being invited to conferences I would normally not have been able to attend, such as the District 140 conference last year. DL President Flowers invited me to attend as a guest and I learned a great deal about our union at the district level, which was all new to me. The other delegates were all supportive and interested in my LEADS experience and I very much appreciated being able to attend.
Just the networking opportunity with sisters from across our union has been an amazing experience. I know our cohort will remain closely connected from now on and I hope we will be able to mentor the next cohort when they are selected.