Events our members have attended:
---
April 28, 2022: National Day of Mourning Ceremony at Province House in Halifax attended by Vice-President Janet Baker, Grand Lodge Rep Matt Barnable, and Communicator Zita Hildebrandt. Also at the ceremony: Tony Tracy, the Atlantic Rep for the CLC and Bea Bruske, CLC President.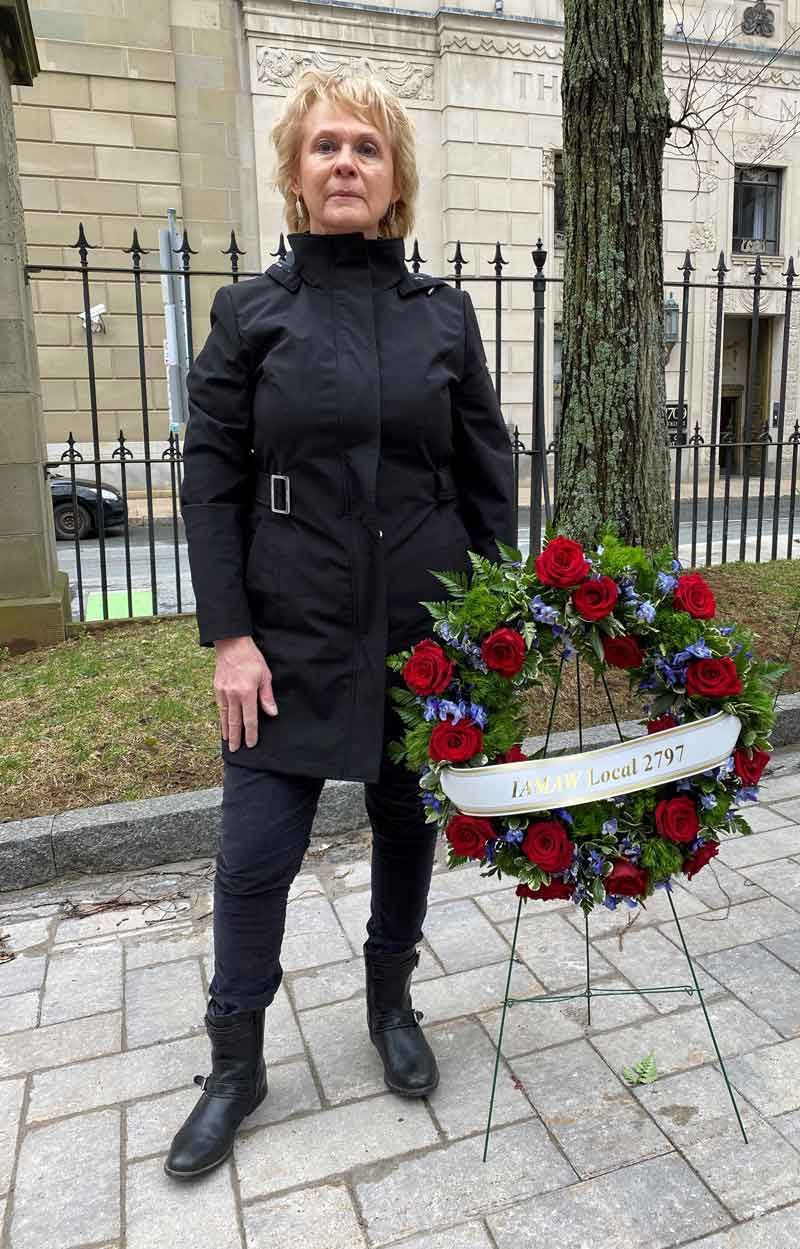 November 11, 2021: Corinne Carey, NSGEU Unit Chair, and Zita Hildebrandt, LL2797 Communicator, attend the Remembrance Day Ceremony at the Enfield Cenotaph to lay a wreathe on behalf of the members of LL2797.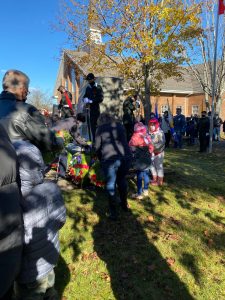 June 4-6, 2019: IAM Communications Conference "Voice Activation" in Las Vegas. Attended by Holly Fraughton and Zita Hildebrandt. Click here to view a special, live audience edition of Activate L!ve recorded at the conference.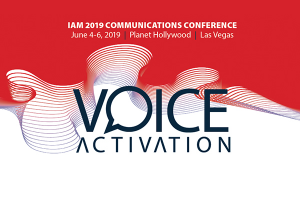 April 3-6, 2019: IAM Women's Conference "Women Rising: Unite the Fight" in Las Vegas attended by Sarah Covey and Kelly Ritcey. Read the article: Two IAM Canadian Sisters honoured at the 2019 IAM Women's Conference.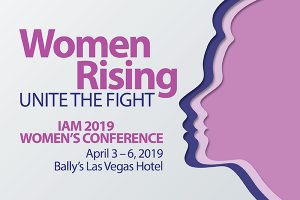 May 27, 2019: Organizing Conference in Winnipeg on the 100th anniversary of the Winnipeg General Strike. Read the article: 100th Anniversary of the Winnipeg General Strike.
July 28, 2018: Local 2797 BBQ at the Menzies Office by the airport. We cooked up about 100 burgers and hot dogs, raised $51.15 for Feed Nova Scotia, collected some food donations for them as well, and sold a bunch of raffle tickets for the 2018 Harley Davidson 115th Anniversary Street Glide Edition motorcycle. Thanks to everyone who helped with the cooking and the eating!