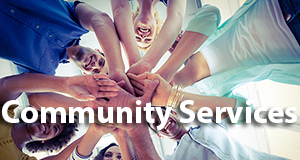 The Community Services Committee offers support to members, their families, and the community. Committee members meet to discuss needs within the membership and the community to try to address those needs as best they can.
IAM has resources available such as the Disaster Relief Fund. Click here for more information.
To learn more about this committee, please contact the Chair, Deedee Slye at dslye@nsgeu.ca
---
November 2021: Houston: We have a Housing Problem! Deedee Slye and Zita Hildebrandt attend the Halifax Homelessness Rally: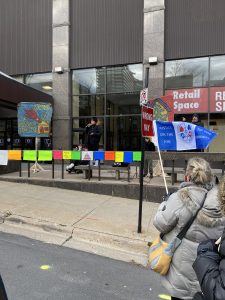 December 2020: Deedee Slye and Zita Hildebrandt drop off donated coats for the homeless to MLA Susan LeBlanc. Read the article: Charities hustle to help during the holidays, while overcoming pandemic's hurdles..