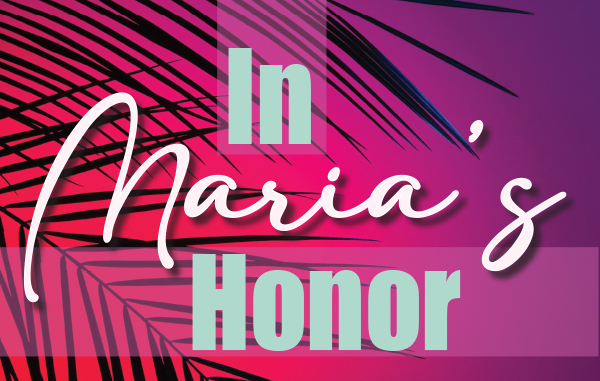 Last year's Maria Santiago Lillis Advocacy Day on Aug. 10 was a huge success. There were so many great community service projects happening all over North America and we are excited to see what lodges do this year.
The late IAM Western Territory Grand Lodge Representative Maria Santiago Lillis, whose birthday was on Aug. 10, was a tireless mentor and fierce advocate for workers' rights, human rights, and social justice, tackling the most contentious issues with grace while treating everyone with dignity and respect.
WATCH: Maria Santiago Lillis Advocacy Day
Many local lodge women and human rights committees are very involved in community service. Some examples include:
Adopting a park or beach to clean and beautify
Volunteering at veterans' homes
Having a school supply drive to donate backpacks and school supplies for local school children
Donating toys to local children's hospitals
Donating needed supplies for women's shelters
Donations to local food banks
Volunteering for Habitat for Humanity
Setting up an event to raise money for the IAM's favorite charity, Guide Dogs of America | Tender Loving Canines.
READ:IAM Lodges Coast to Coast Honor Maria Santiago Lillis with Acts of Services
Pick a service and act of kindness that would best suit your community and take action!
After your local Day of Action, make sure to share your stories and pictures with IAM Women's and Human Rights Director Julie Frietchen at jfrietchen@iamaw.org.
We want to share your community day of action with all of our union family. Let's make this a memorable event to honor a memorable IAM Sister.
"Everyone knew that Maria was a champion of justice and fair play – all you had to do was talk to her for a few minutes, and you felt her love and support," said IAM Western Territory General Vice President Gary R. Allen. "Her mentoring never stopped. She touched so many, and we will always keep her memory alive through a call to service."
READ: In Maria's Honor
"The goal of this day is to highlight the qualities that made Sister Lillis an outstanding advocate for working families and her commitment to serve," said IAM International President Robert Martinez Jr. "Her work has left an indelible mark on the labor movement, and we need to carry her torch with the same compassion and dedication in her name."