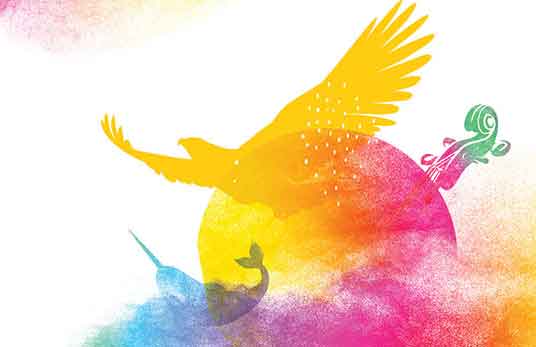 During Indigenous History Month, we recognise and honour the invaluable contributions, resilience, and diverse histories of Indigenous peoples in Canada. We have celebrated Indigenous History Month since June 2009.
This month provides an important opportunity for all Canadians to deepen their understanding and appreciation of the history, rich cultural heritage, experiences, resilience and contributions of First Nations, Inuit and Métis on Turtle Island.
In the month of June, two dates are of a particular significance; 11 June is the National Day of Reconciliation, created in 2008, to mark the federal government's public apology for the creation of the Indian residential school system. 21 June is National Indigenous Peoples Day, which coincides with the summer solstice.
Indigenous History Month serves as a reminder that the history of this land extends far beyond the arrival of European settlers. It is a time to acknowledge and reflect upon the profound impact of colonisation, assimilation policies, and systemic injustices that have affected Indigenous peoples for generations. It is crucial to confront this shared history with honesty and empathy, and to commit ourselves to the ongoing journey of reconciliation.
Throughout June, we have the responsibility to amplify the voices and stories of Indigenous peoples, past and present. It is an opportunity to recognise the strength, accomplishments and contributions of Indigenous artists, workers, activists, scholars, entrepreneurs, and leaders who have enriched our society in countless ways. It's also an opportunity to learn from Indigenous elders, knowledge keepers, and community leaders who generously share their wisdom, teachings, and cultural practices. By listening and engaging with Indigenous perspectives, we can challenge stereotypes, dismantle prejudices, and build bridges of understanding.
During this month, it is the responsibility of all Canadians to actively engage in the process of reconciliation, to dismantle systemic barriers, and to foster meaningful relationships based on mutual respect and understanding. By promoting truth, justice, and healing, we can build a future where the rights, cultures, and contributions of Indigenous peoples are fully recognised and honoured.
Together, let us celebrate the richness of Indigenous histories, cultures, and traditions. Let us embrace the principles of reconciliation and strive for a nation where Indigenous peoples can thrive, with their inherent rights, languages, and customs respected and protected. This month, and every month, let us commit ourselves to creating a more inclusive and equitable Canada for present and future generations.