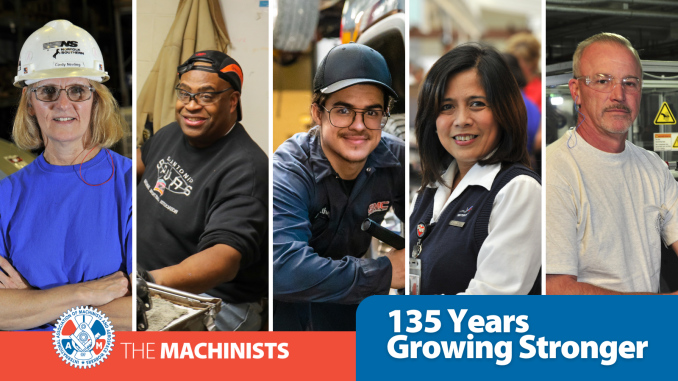 Dear IAM Family,
Today, we commemorate the 135th anniversary of our union. The IAM was founded in 1888 by 19 railroad machinists who secretly met in a locomotive pit in Atlanta to improve their lives.
Since its foundation, the IAM has become a powerhouse representing workers and its strength comes from the hands of 600,000 members and a proud history in pursuit of a better tomorrow.
The world is changing, and the IAM is changing – we have grown from representing a single industry to becoming one of the largest and most diverse unions in North America.
We recently launched the IAM Committee on the Future to develop the new generation of Machinists and set a successful trajectory for the future success and growth of the IAM.
Our advocacy and strength continue to advocate for change in the labor movement and working families.
As we look forward to more years of fighting and growing stronger, let this serve as a reminder that our goal and ideals to demand respect and dignity in the workplace remain the same.
In solidarity,
Robert Martinez Jr.
IAM International President