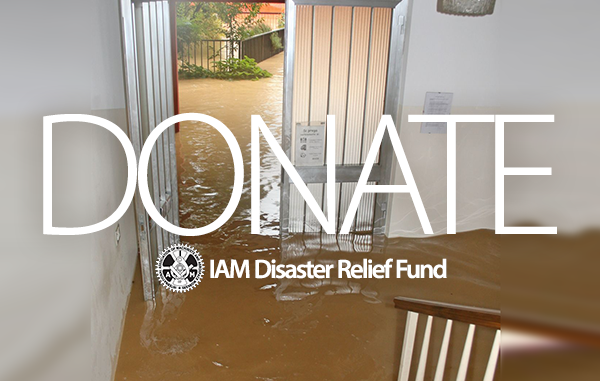 Five years after Hurricanes Maria and Irma devastated Puerto Rico, Hurricane Fiona unleashed a series of flooding and power outages across the island. IAM members and their families need your help to recover and overcome yet another natural disaster.
"As our Sisters and Brothers in Puerto Rico face catastrophic damages caused by Hurricane Fiona, the IAM is ready to support those who have been affected," said IAM Southern Territory General Vice President Rickey Wallace. "We pray for the wellbeing of our members and stand in solidarity with all the affected families."
Make a contribution today through the IAM Disaster Relief Fund.
The Disaster Relief Fund is able to provide immediate financial assistance to IAM members impacted by natural disasters. The IAM is often there before most monetary relief efforts can react.
All the donations made will be directly distributed to those who need it.
Are you an IAM member affected by Hurricane Fiona?
The IAM is ready to help!
Contact your Local Lodge
A Territory Representative will contact you with more information
Funds will be distributed to you based on a damage assessment
Click here for more information.
Additionally, all IAM members can obtain confidential help through the IAM Employee/Member Assistance Program. Services include, but are not limited to, addictions, mental health, stress, depression, and financial hardship.
You can reach the confidential IAM Assistance Helpline by calling 301-335-0735 or emailing iameap@iamaw.org.
As an IAM member, you could also be eligible for a $500 disaster relief grant through the Union Plus Disaster Relief Grant program.