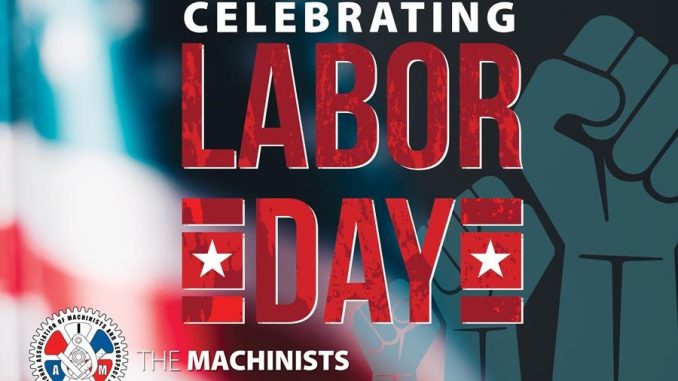 This past Monday, IAM members and working people across the U.S. and Canada celebrated Labor Day.
American workers' struggle for dignity and respect dates back to 1877 during the country's transition from reconstruction to the Industrial Revolution. The Great Railroad Strike of 1877 became the first general strike in the country's history. Workers organized labor unions to protest long work hours, unsafe working conditions, and awful treatment by their employers.
Over 140 years ago, Labor Day holiday roots go back to 1882 in New York City when a pivotal event took place with a parade of unions and a massive picnic. For years, the founding of Labor Day had been questionable on who started it because two men with the same-sounding last name from two different unions took credit. But, there is mounting evidence that Machinist Matthew Maguire, of New Jersey, founded Labor Day in 1882. Then on June 28, 1894, President Grover Cleveland signed an act into law that made Labor Day a federal holiday.
In Canada, pressure had been mounting to declare a national labour holiday. On July 23, 1894, the government of Prime Minister John Thompson passed a law making Labour Day an official holiday. A huge parade took place in Winnipeg that year and the tradition of a Labour Day celebration quickly spread across Canada.
Machinists Union members and other unions across North America marched in parades and held events to honor those who fought to bring union rights to workers. Many IAM members captured these events in photos and videos as they let the public know the Machinists Union and its members are proud to be in the labor movement. The fight never stops for justice on the job and service to the community.
Watch the highlight video here.