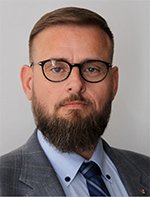 Ottawa, ON – The IAM applauds the NDP in leveraging its power and entering a supply-and-confidence agreement with the Liberals. It's encouraging to see political parties putting people above politics when so much is at stake for Canada. As we begin to rebuild our economy, a pragmatic approach to politics and an eye on passing progressive policies is exactly what Canadians need. "Under this arrangement, said David Chartrand, General Vice-President for IAM Canada, "we are hopeful that worker's issues will finally get the attention they deserve, after all, supporting workers is critical to the post-pandemic recovery. This is one of the positive effects of our many years of lobbying federal politicians on these very issues."
The statement of principles, Delivering for Canadians Now, A Supply and Confidence Agreement, settled on by the Liberals and the NDP, represents another step towards making Canada the country we all aspire to. We congratulate the leadership of both parties, who looked beyond political posturing and kept their focus on delivering programs that will support working families. The new agreement lasts until Parliament rises in June 2025 and a new election will take place. "It is in the best tradition of Tommy Douglas, the father of medicare and Jack Layton, who reached a deal on affordable housing, that Jagmeet Singh and the NDP have once again shown that the party representing working people can help make real change in the lives of Canadians," added Chartrand.
The deal covers a lot of numerous critical issues affecting Canadians, including:
key areas affecting workers, including banning scabs from federally-regulated unionised workplaces and 10 paid sick days for federally-regulated workers
ensuring a national daycare program is put into effect
affordable housing, including improvement to the Canada Housing Benefit and a "Homebuyer's Bill of Rights"
addressing climate change and a just transition
continuing a commitment to Reconciliation, including burial searches at the former sites of residential schools, affordable housing and policies concerning missing and murdered Indigenous women and girls (MMIWG).
changing taxation for financial institutions that have made large profits during the pandemic
expanding voter participation, improvements to mail-in ballots, and a commitment to ensuring that Quebec doesn't lose representation in the House of Commons.
"Worker's issues have been on the back burner for far too long", said David Chartrand. "Today's announcement marks a historical moment, one in which issues of working Canadians are finally on the table."
Rebuilding after the pandemic demands that we work together, address shortcomings in our economy, uplift our most vulnerable and move forward together. This arrangement indicates that government got it right, and is moving in the right direction- it's a direction we're on board with.
Our work now begins. We look forward to working with government and other stakeholders to build an economy that works for all of us.