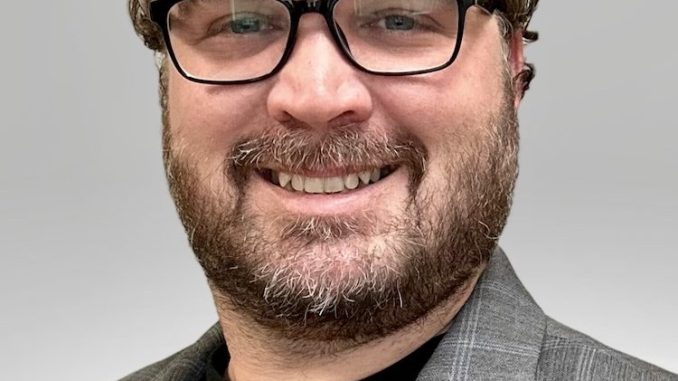 IAM International President Robert Martinez Jr. has appointed long-time labor advocate Bernie Wood as an IAM Special Representative in Canada. The appointment is effective Nov. 20, 2023.
Wood, an executive board member of IAM Local 3111 CULR, will service IAM members in Manitoba.
For the last five years, Wood has worked for the Canadian Labour Congress as Prairie Regional Representative in Manitoba. He has a robust background in political action, organizing, education, mobilizing members, influencing policy change and forging strategic partnerships to advance workers' rights.
"Bernie has the critical thinking skills needed to forcefully advocate for our membership," said Martinez. "We look forward to leaning on Bernie's wealth of experience as we continue to advance the interests of our members in Manitoba and across Canada."
Wood also sits on the boards of the Community Unemployment Help Centre, Union Centre Inc., and the Manitoba Federation of Labour Occupational Health Centre.
"Labour values, including fairness, equity and workers' rights are not just principles to Bernie, they are his guiding values," said IAM Canadian General Vice-President David Chartrand. "As an enthusiastic ambassador for the labour movement, Bernie is committed to advancing our cause, striving for social justice and advocating for the rights of all workers."
Wood's organizing experience includes work to organize a steel plant in Manitoba, as well as several other facilities.
"I have spent years in Canada's labour movement working to create a culture of inclusivity, collaboration and social responsibility," said Wood. "I'm honoured by the opportunity to work with the IAM Canadian team to strengthen workers' rights and our collective voice."