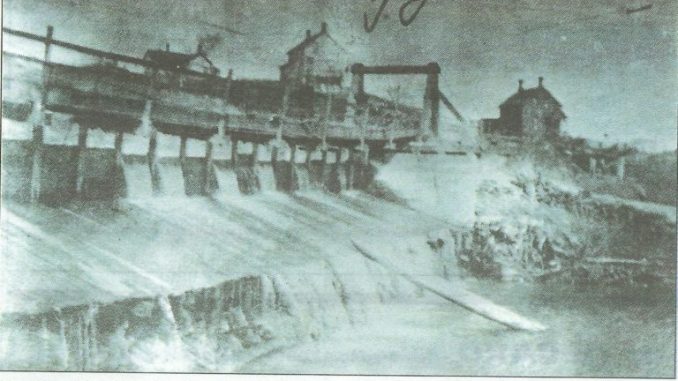 Photographer unknown. Source: Toronto Archives, public domain
On 17 March 1960, workers installing a water main under the Don River at Hogg's Hollow became trapped by fire and an explosion. Pasquale Allegrezza, Giovanni Carriglio, Giovanni Fusillo, and Alessandro and Guido Mantella died. A brutal combination of carbon monoxide poisoning and drowning in silt and water took their lives. In response, Italian-Canadian workers demanded safer working conditions and an end to the exploitation of immigrant labourers. A series of strikes led to a royal commission investigating construction industry practices, contributing to improvements to labour legislation in Ontario.
The deaths of these five immigrant workers mobilized unions and resulted in badly-needed changes to workplace health and safety laws.
As a result, Ontario Premier Leslie Frost established a three-person commission to examine tunnel safety statutes and regulations. The Royal Commission on Industrial Safety convened in April, 1960.
In March, 2000, a public ceremony was held to commemorate the 40th anniversary of the tragedy. A few weeks later, Mayor Mel Lastman announced that the City of Toronto would install a memorial plaque at the Hoggs Hollow accident site.
Defining Moments Canada article
The Royal Commission on Industrial Safety (published 1961)