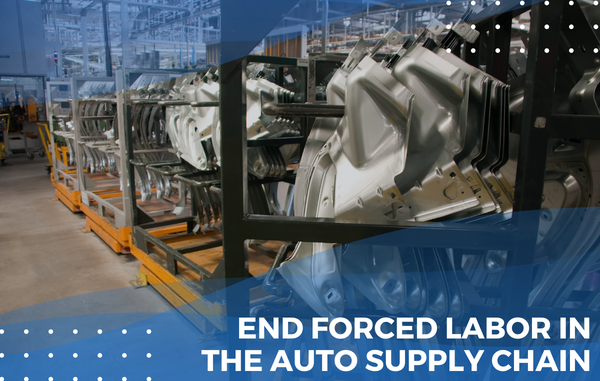 The IAM joins labor and human rights allies in condemning the Chinese government's state-sponsored abuse of Uyghurs and other minority groups, including forced labor in the automotive supply chain.
A new Sheffield Hallam University report highlights human rights violations in China's Uyghur Region, including widespread oppression that touches the supply chains of nearly every major carmaker.
The study shows the high supply chain risk associated with China's production of batteries, steel, aluminum, electronics, interior components, among other materials and goods. Many major car companies are implicated with direct connections to companies that are known to use forced labor by persecuted groups, such as Uyghurs and other Turkic and Muslim minorities.
"The IAM is appalled by these disturbing revelations against China, showing that major car companies are not fulfilling their obligations to uphold basic human rights," said IAM International President Robert Martinez Jr. "Forced labor has no place in the modern economy, in the auto industry or in any sector. We call on the Biden administration to immediately impose stricter enforcement to stop forced labor in all supply chains, and work to bring our jobs home, where they belong.