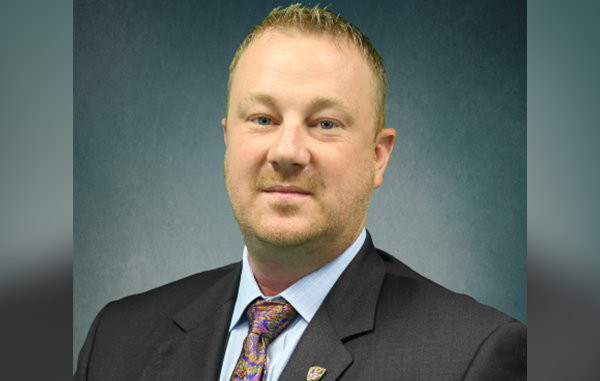 IAM International President Robert Martinez Jr. has announced the appointment of Joe Gruber as the next Assistant Director of the William W. Winpisinger Education and Technology Center, effective July 1, 2022.
Gruber's first leadership role in the IAM was as education chair for Local Lodge 837; later he became an educator for District 837 and in 2017 was appointed Education Representative for the Midwest Territory. In 2020 he took a position with IAM CREST at IAM Headquarters as a project coordinator and instructor before being appointed Education Representative in 2021.
"Joe's experience as an educator within the IAM makes him a perfect choice for Assistant Director of the Winpisinger Center," said Martinez. "He understands the educational needs of our membership because he has taught at the Local, District, Territory, and Grand Lodge level. He is a dedicated trade unionist who has done an outstanding job as an Education Representative; in his new new role, he will have the opportunity to continue his fine work and make the IAM an even better organization."
Prior to joining the IAM in 2008, Gruber was a member of the UFCW and Carpenters Unions. He is currently working on his degree in Business Management with a focus in Labor Studies.
Reposted from iMail, May 24, 2022