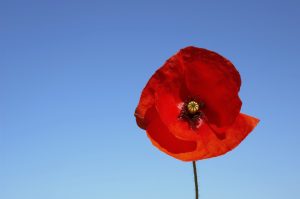 On Sunday, November 11th, we pause to remember those who fought and sacrificed for our freedoms.
Armistice Day, now known as Remembrance Day, was first marked in Canada on Nov. 11, 1919. That date marked the one-year anniversary of the signing of the armistice that ended the First World War. This year marks the 100-year anniversary of the end of the war.
If you're able to attend, the Nova Scotia/Nunavut Provincial Command of the Royal Canadian Legion will be holding a Remembrance Day service at Halifax Grand Parade, starting at 10:30 a.m.